Register for CEI Course (For First Time Registration)
Please login (with existing account)
Certificate for Employment Intermediaries (CEI)
The Certificate of Employment Intermediaries (CEI) aims to equip employment agency (EA) personnel with knowledge of employment laws and regulations.
This ensures that EA personnel understand their obligations under the law and are able to advise their clients of their rights and responsibilities.
For more information on the CEI, please refer to MOM website and also read the CEI Frequently Asked Questions.
Target Audience
EA Personnel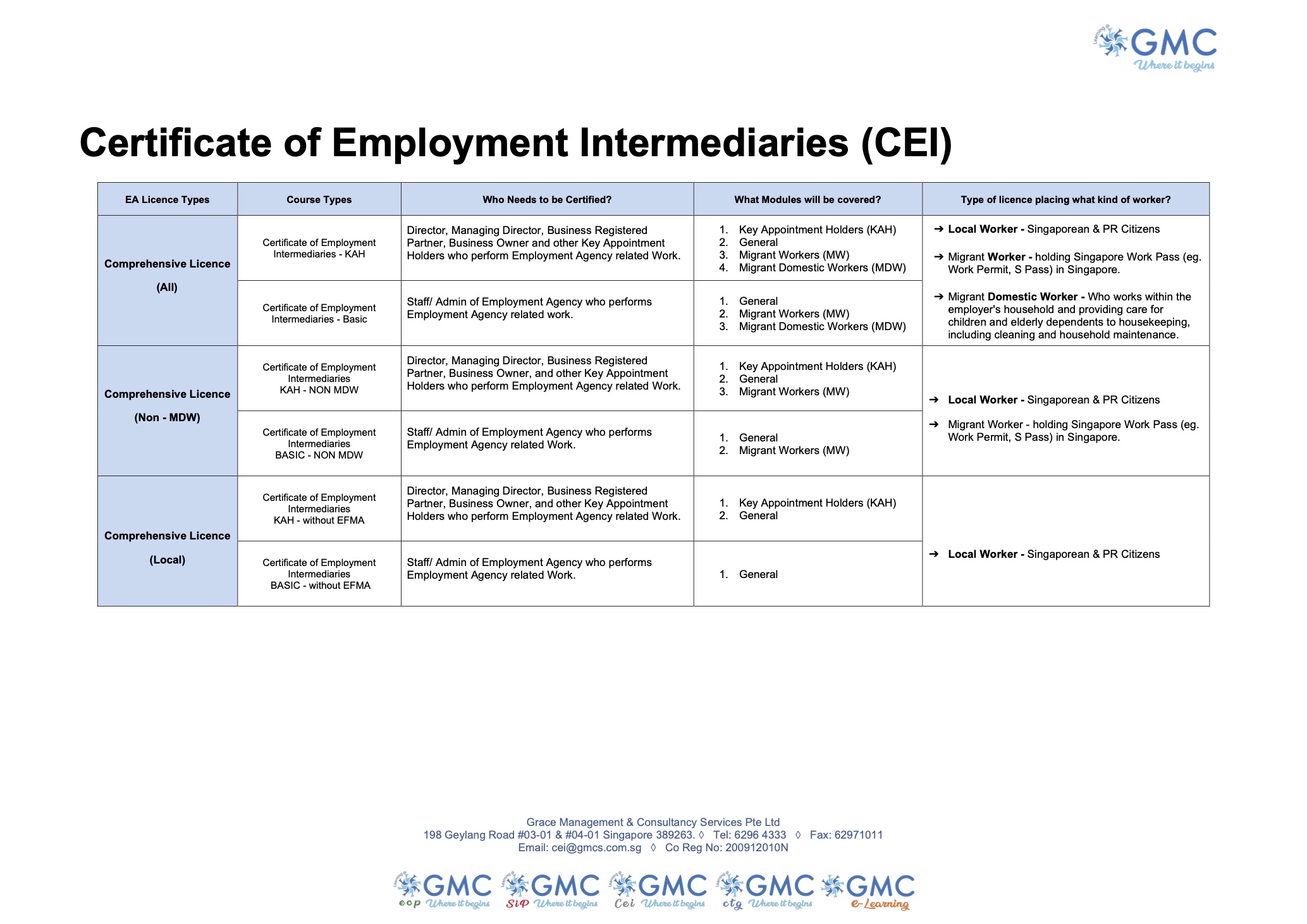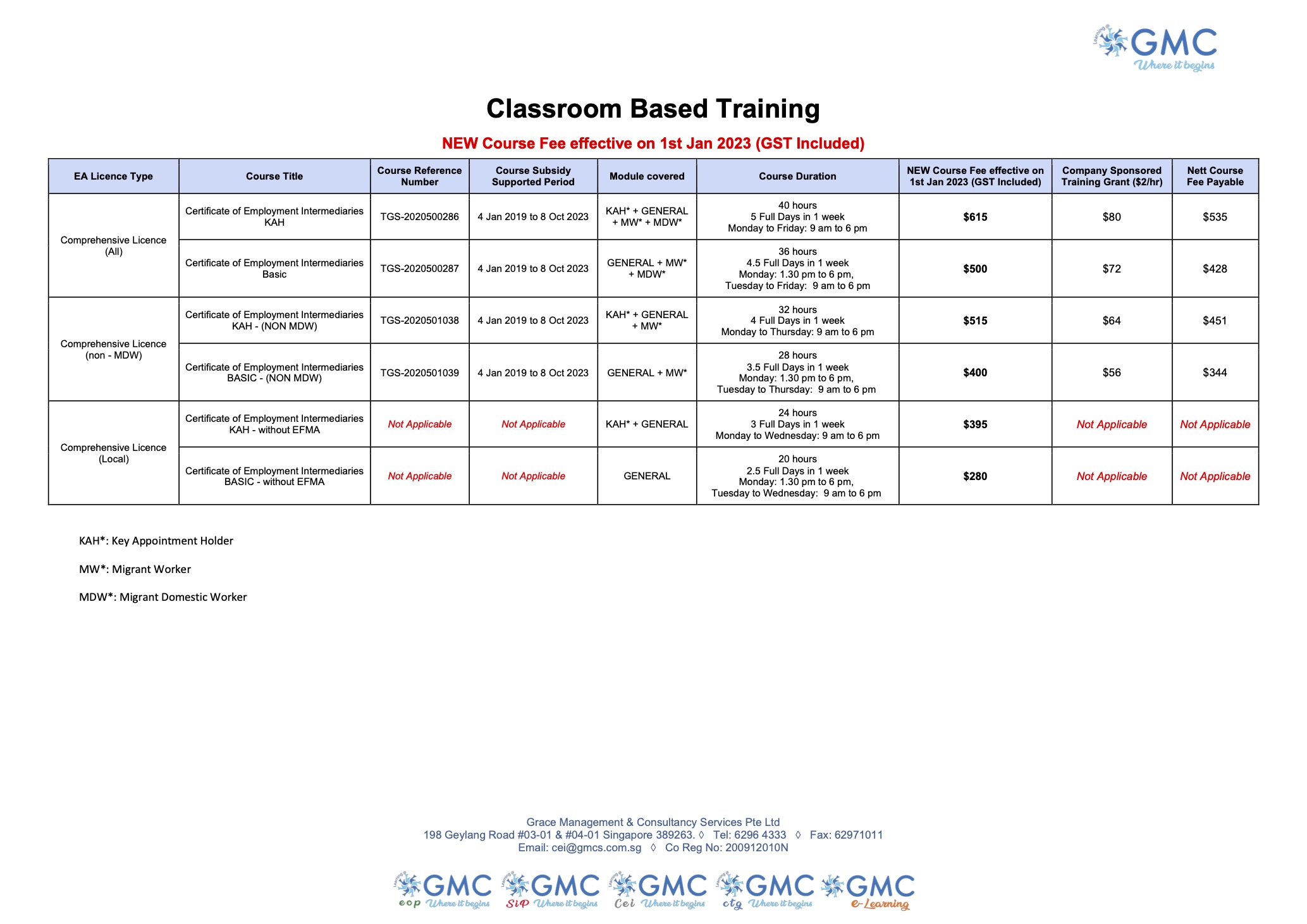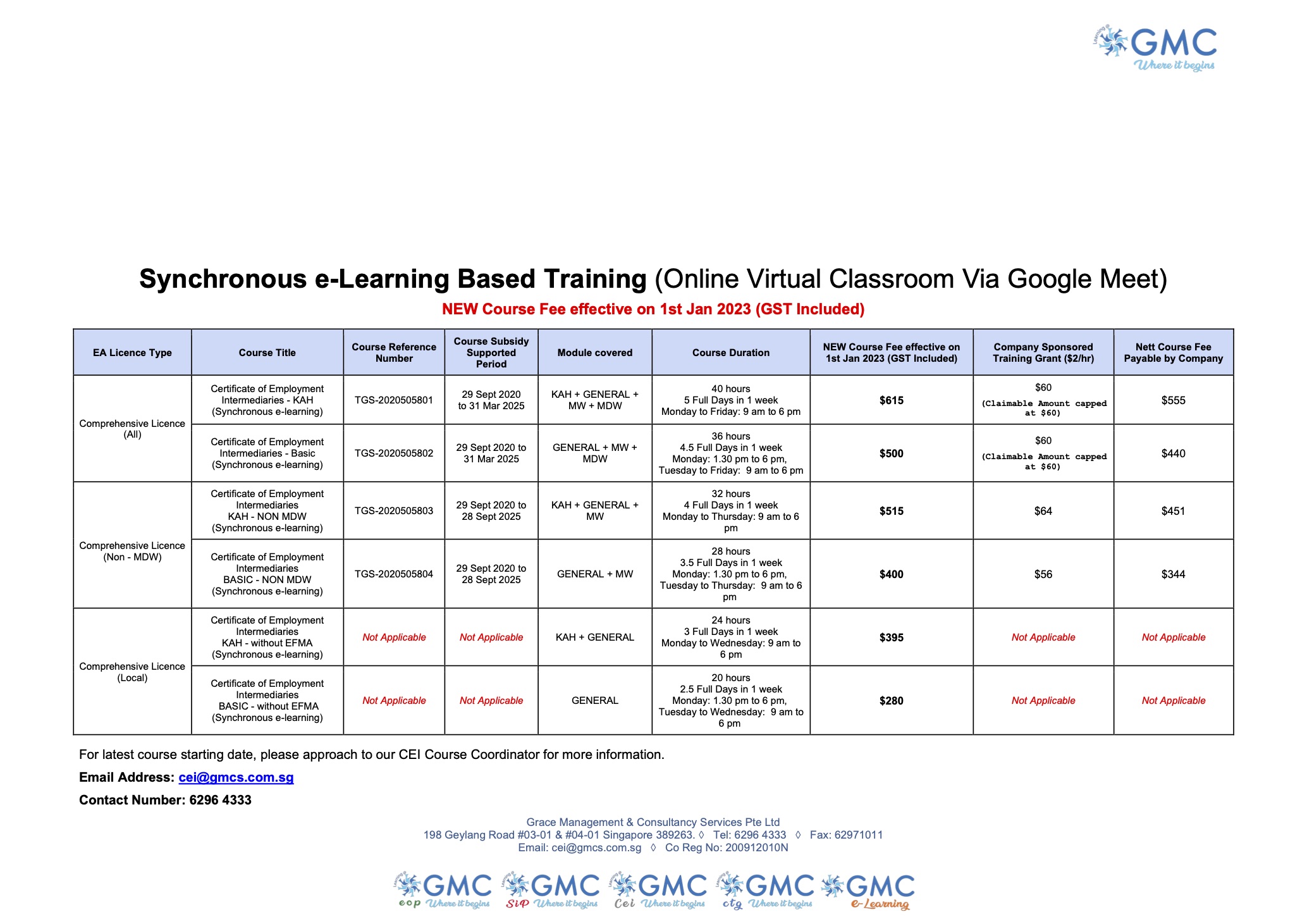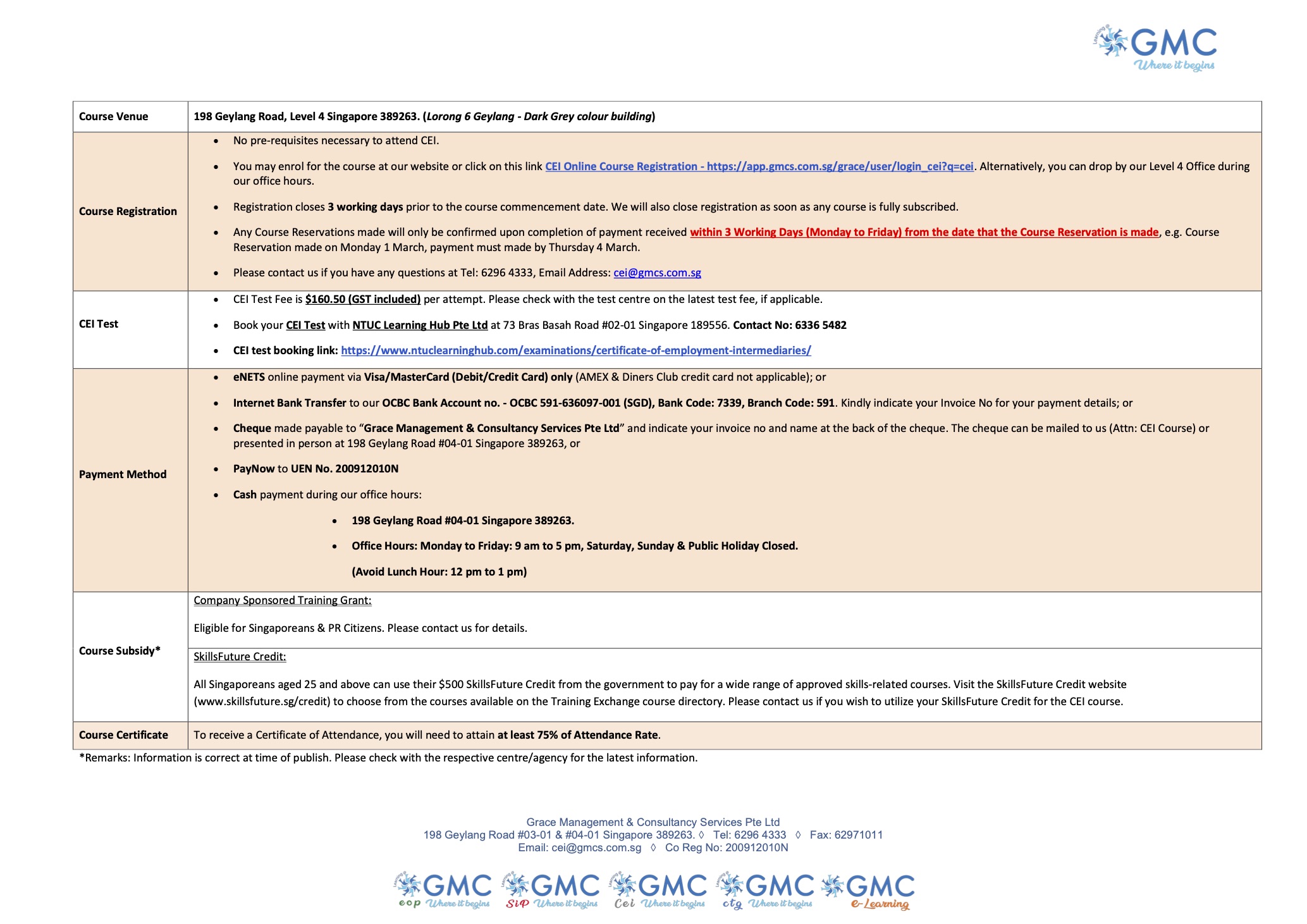 Grace Management Solution is optimized for Mozilla Firefox 3.0 and above.
Download Firefox for free here.